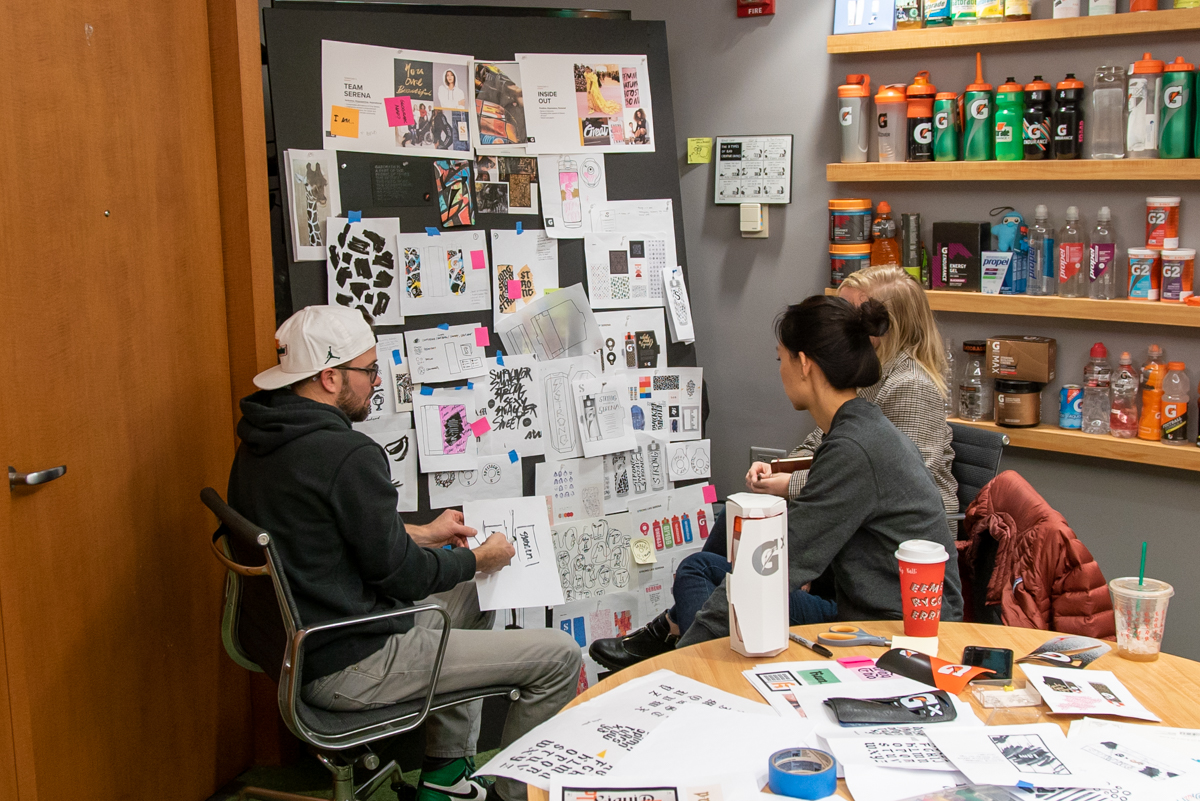 GATORADE X SERENA WILLIAMS

STRATEGY, PACKAGE DESIGN, ILLUSTRATION, FABRICATION

2020 – A first of it's kind athlete collaboration for Gatorade and the Gx platform. I helped implement a design led process where I co-facilitated an in-person workshop with Serena Williams to uncover juicy nuggets to inform the creative work. The result, an authentic Gx Kit experience with Serena Williams that brought a unified message to young athletes all over about strength and how it is much more than the physical component. The pattern was inspired by bold colors, gothic typography (pulled from Serena's nail art). On the back label of the bottle, customers discover the word "STRONG" within the pattern, much like how young athletes are still discovering their own strength in sport.

– Featured on Fast Company

︎︎︎︎︎︎︎︎︎